Obama Feels Blackmailed on Obamacare, Lots of Americans Would Like to Secede, Branson Wants End to Drug War: P.M. Links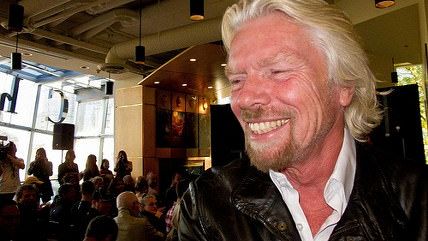 (Shinsuke JJ Ikegame / Foter / CC BY)
Credit: CynthiaSmoot / Foter / CC BY-NC-SA

President Barack Obama is complaining that Republicans are "blackmailing" him to block implementation of Obamacare, even though it appears as though his administration is less and less able to implement Obamacare in the first place.

17 percent of Americans, if they had their own way, would secede from the state in which they live, according to a Rasmussen poll.
Wealthy businessman Sir Richard Branson is pushing for drug decriminalization in the United Kingdom, calling the war on drugs a failure.
Al-Shabaab, the terrorist group responsible for the deadly mall attack in Kenya, says that foreigners are "legitimate targets" and confirmed reports that they attempted to let any Muslims at the massacre site go free. Kenyan Muslims who aren't interested in going around killing people are not pleased.
A former teacher sentenced to just 30 days for rape of a 14-year-old teen (who subsequently committed suicide) has been freed from prison as the controversy swirls around the judge's decision.
In interesting computer trivia, Bill Gates revealed that the famous Ctrl+Alt+Del combination to reboot your PC was not intended. They wanted a single button, which might have been annoying to those of us who are constantly accidentally pressing the Windows button in the middle of tense video game moments and getting murdered.
Get Reason.com and Reason 24/7 content widgets for your websites.
Follow Reason and Reason 24/7 on Twitter, and like us on Facebook. You can also get the top stories mailed to you—sign up here. Have a news tip? Send it to us!