UK Prison Service Considers Banning Cigarettes in English, Welsh Prisons
Likely to transform cigarettes from currency to contraband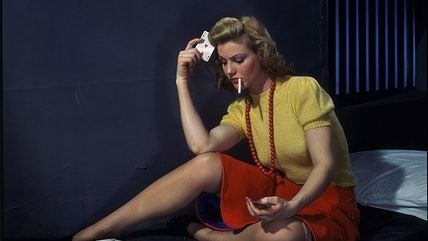 (George Eastman House/Foter.com)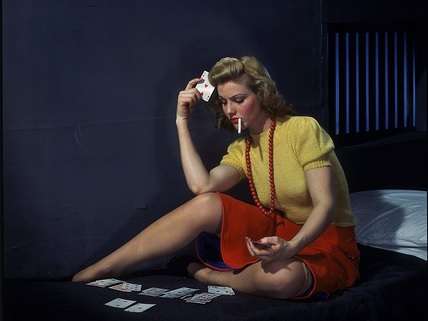 As noted on Reason 24/7, British authorities are considering a ban on smoking in prisons in England and Wales. Smoking is currently allowed in prisoners' cells because they're considered "domestic premises." The prison guard union has been pushing for a ban since 2007, when bans on smoking in public spaces were passed across the realm. One prison in Guernsey has already banned smoking, and officials there provide prisoners with e-cigarettes instead (till the ninnies get to that?).
While authorities in Britain insist smoking bans have gone very well where they've been tried, as smoking bans have spread across the United States, they've transformed cigarettes from a mode of currency to gang-trafficked contraband. The Daily Beast reported in June:
By utilizing the smuggling methods developed to bring in heroin and other drugs (and aided by the ease of purchasing cigarettes on the outside) the gangs ensure prisoners can get a smoke anytime they want—if they are willing to pay the price. A pack of Newports or Camels can cost $200 while a pouch of rolling tobacco, like Bugler, which sells for a couple of dollars in the free world, can earn an enterprising inmate hundreds.

"When I first came into the feds in the '90s, cigarettes were used as money," a prisoner tells The Daily Beast. "Let's say you want a piece of chicken, that was one pack. Some weed or hooch to get you lit might set you back 2 or 3 cartons. That was how we did business." With generic brand cigarettes sold in commissary for about a dollar each, packs were an effective unit of currency. "But when they outlawed tobacco in 2004, we started using stamps as money in here… Now if I want to buy a Marlboro or Newport to smoke, it's like three books of stamps."
The availability of contraband is not different in the United Kingdom. A 2010 survey found 35 percent of prisoners could be taking drugs at any one time, with 85 percent stating they could acquire an illicit substance if they so desired.