Baltimore Reasonoids: See Jesse Walker at the Ivy Bookshop Tonight
A public discussion of The United States of Paranoia.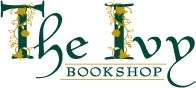 Tom Schaller, a political scientist at UMBC and columnist for The Baltimore Sun, will be interviewing me onstage about my book The United States of Paranoia at the Ivy Bookshop in Baltimore tonight at 7. Well, not literally "onstage," since they don't have a stage, but you know what I mean. I will read a bit of the book too. And it's a great store, so you should come a little early and browse. For details and directions, go here.