A.M. Links: Pentagon Not Offering "Zero Option" on Afghanistan, House GOP Urged on Immigration Reform, Anthony Weiner Communications Specialist Apologizes for Profanity-Laced Tirade Against Intern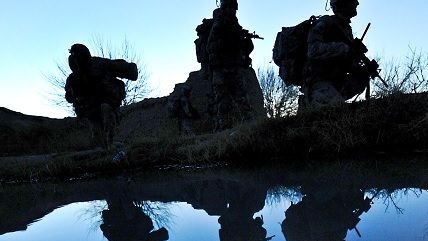 Wen Cheng Liu/Foter.com

The Pentagon won't be providing a "zero option" for US troop levels in Afghanistan after 2014 even as the White House insists complete withdrawal hasn't been ruled out. The UN says civilian casualties were up by a quarter in the first six months of the year.

The Senate Judiciary Committee will hear from top men involved in the government's domestic surveillance operations as it considers whether it should limit them in some way.
Republican donors and business groups sent two separate letters to House Republicans urging support for immigration reform.
Reported misconduct at the TSA is up 26 percent over the last three years, according to the government.
Anthony Weiner's communication specialist apologized for calling a former intern who wrote about her in the Daily News a slutbag, a twat, and a cunt. She thought she was off-the-record.
The San Diego city council voted to sue its mayor, who faces several sexual harassment allegations and another lawsuit, and to prevent city money from going to his legal defense fund.
The emir of Kuwait has pardoned everyone jailed for insulting him.
Follow Reason and Reason 24/7 on Twitter, and like us on Facebook. You can also get the top stories mailed to you—sign up here. Have a news tip? Send it to us!