First Police Shooting of the Year in South Korea Involved U.S. Soldiers in a High Speed Chase
More than 25,000 U.S. troops are stationed in South Korea at a cost of at least $15 billion a year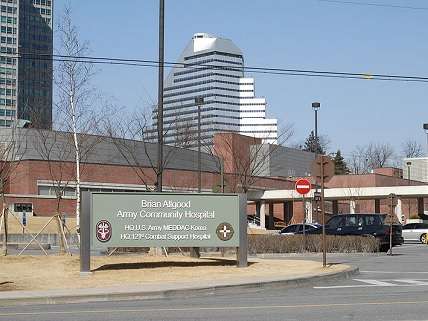 U.S. troops have been stationed in South Korea since the start of the Korean War more than sixty years ago, but it wasn't until this month that any were fired on by South Koreans, according to Stars and Stripes, which reports:
[T]he first time it [a police shooting in South Korea] happened this year came when an officer fired three shots at a car and wounded a U.S. soldier this month, according to the National Police Agency.

It also is believed to be the first time that a South Korean officer has shot a U.S. Forces Korea servicemember.

The March 3 shooting, which followed a high-speed car chase across Seoul after three soldiers were involved in a BB gun shooting, landed a private first class in intensive care and led military officials to apologize for a prank that went bad…

Two of the soldiers have admitted to taking BB potshots in a crowded intersection in front of the Hamilton Hotel, with a corporal saying she did so "for fun." The shooting prompted one civilian to place an emergency call shortly before midnight on March 2 and report that foreigners were targeting him.
South Korean cops fired their guns just 20 times in all of 2012. Police say the soldiers reversed the car several times and struck one officer in the knee. According to Stars and Stripes, the soldiers first told military police that the private first class had been "shot by Arabs," before revealing the truth. The military won't make a decision on whether to prosecute any of the soldiers involved until after they've gone through the South Korean judicial system.
More than 25,000 U.S. troops are stationed in South Korea. Several years ago Cato's Doug Bandow estimated that the cost to the U.S. of keeping those troops there ran to more than $15 billion a year (as much, Bandow noted, as South Korea spends on its entire defense budget). Politifact tackled the issue last year when Donald Trump claimed that South Korea didn't pay the U.S. for the protection it received, finding that South Korea pays around $670 million a year as per a "burden sharing" agreement. Doesn't seem like much of a shared burden compared to the $15 billion total price tag for the U.S. (and estimates for U.S. costs have ranged up to $40 billion).