A.M. Links: Obama Reelected, Republicans Keep House, Democrats Hold Senate, LP Has Best Showing Since 1980, WA and CO Legalize Pot, California Keeps Death Penalty.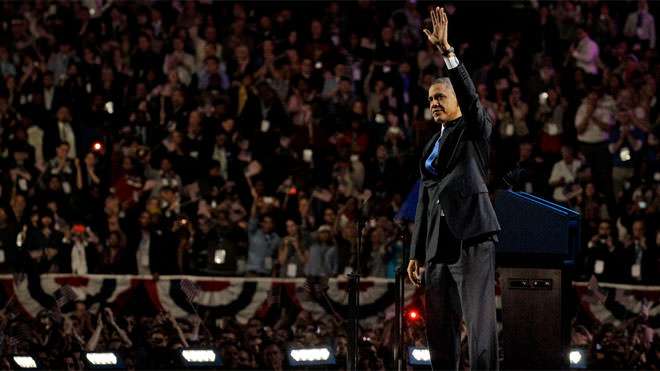 Republicans kept the House and Democrats still hold the Senate, despite many changes. Republicans celebrated the successes of candidates such as Thomas Massie, who won Kentucky's 4th Congressional seat, and mourned the loss of incumbent Sen. Scott Brown, who lost to Elizabeth Warren.
The Libertarian Party had its best result since 1980, with Gary Johnson winning one percent of the popular vote.
Voters in Colorado and Washington have legalized marijuana for adult possession. Now we just have to wait and see what the DEA does.
Have a news tip for us? Send it to: 24_7@reason.com
The updated Reason app for Apple and Android now includes Reason 24/7!
Don't forget to sign up for Reason's daily AM/PM updates for more content.