The Berenstain Bears and the Chick-fil-A Boycott
So now that Dr. Teeth and the Electric Mayhem have added "No Chick-fil-A" to their concert rider, who will be entertaining the kiddies eating the most religious chicken sandwiches in the country?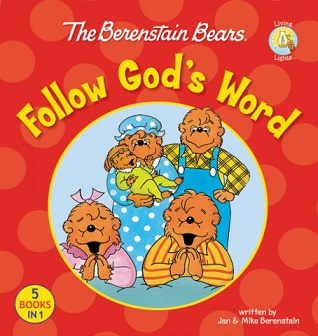 That duty falls upon the tiresome, uninteresting Berenstain Bears, who had previously scheduled a kids' meal promotion for August at Chick-fil-A. Cognizant of the growing media circus around the fast food restaurant's donations to Christian groups (a small percentage of which are directly involved in efforts to stop gay marriage recognition), a twee little note appeared on the bears' webpage:
Our publisher, HarperCollins, is marketing several of their Berenstain Bears titles through a kids' meal program at Chick-fil-A scheduled for August. This program was in development for over a year. We were unaware of any controversy involving Chick-fil-A until July 25th.

The Berenstain family does not at this time have control over whether this program proceeds or not. We hope those concerned about this issue will direct their comments toward HarperCollins and Chick-fil-A.

Sincerely, The Berenstain Bears
How should we interpret the idea that there's somebody out there the Berenstain Bears might find too judgmental? Those dreadful ursines have done their best to make childhood reading yet another place where kids face even more lectures by adults rather than a place to make learning fun or let imagination soar. Has any kid ever looked forward to a Berenstain Bears story? You know those are the ones who grow up to go to city council meetings to complain during open comments about children riding their bikes through their neighborhoods without wearing helmets.
The bears do have a handful of Christian-themed books as part of their Living Lights series, produced by Jan and Michael Berenstain. The original creators of the Berenstain Bears, Jan and Stan Berenstein, are both dead now (Stan died in 2005; Jan earlier this year). Michael is their son.
In the category of unintentionally hilarious trivia, the couple's first unpublished story (before Theodor Geisel – a.k.a. Dr. Seuss – got hold of them and started working with them) was called Freddy Bear's Spanking.