Girls Just Want to Have Cash!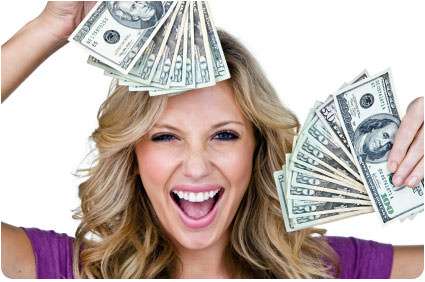 The Pew Research Center has issued a new survey which finds that American women are now more keen to climb the career ladder and bring down big salaries than the guys are. From Pew:
Reversing traditional gender roles, young women now surpass young men in saying that achieving success in a high-paying career or profession is important in their lives. Two-thirds (66%) of young women ages 18 to 34 rate career high on their list of life priorities, compared with 59% of young men. In 1997, 56% of young women and 58% of young men felt the same way.

There has also been an increase over the last 15 years in the share of middle-aged and older women who say being successful in a high-paying career or profession is "one of the most important things" or "very important" in their lives. Today, about the same share of women and men ages 35 to 64 share this view.
Colleges have been enrolling lower percentages of males relative to females for a while now. The current ratio hovers around 60/40. So guys, even if you don't see how a college education will help you with your downsized career plans, given these new survey results you might want to consider enrolling as a way to acquire an MR degree.