No-Knock Raid on Wrong House Terrifies 76-Year-Old Man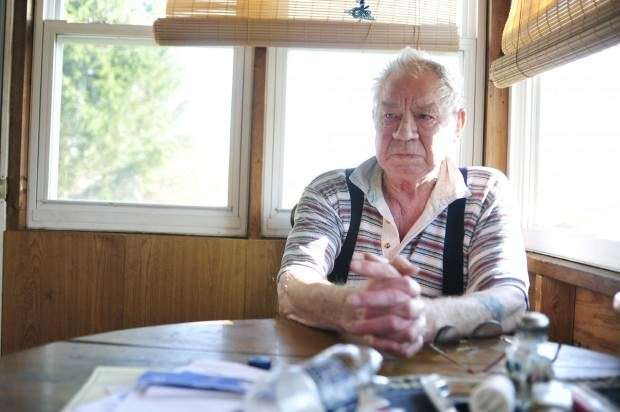 Fred Skinner was eating a piece of toast when police from three different agencies burst through his front door with guns drawn, put the 76-year-old in handcuffs, and began ransacking his house in search of drugs. Minutes later, one of the officers noticed a piece of mail on Skinner's table. The name on it didn't match the name for the suspected drug dealer the officers were after. The officers asked Skinner if the name on the mail was his. When Skinner said yes, the officer shouted "Wrong house," and the entire raid team headed out the way they'd come, without apologizing or explaining themselves. They were, according to a department spokesperson, in too much of a rush to get next door, where their suspect was supposedly located.
The Finger Lakes Drug Task Force that conducted the raid is made up of three different departments—The Cayuga County Sheriff's Office, the Auburn Police Department, and the Rochester Police Department—meaning the cops screwed up in triplicate. Yet nearly two weeks after the March 13 raid, when the Citizen Local News got wind of the story, the police were still refusing to admit they'd made a mistake:
Once they left, Skinner called Barbara Bailey, his neighbor across the street. Bailey saw five or six patrol cars at the house next door to Skinner's and went out to them.

She asked who they were and what they were doing; they told her they were conducting a drug raid from Rochester, she said.

"I said, 'What about Fred Skinner's house?'" Bailey said. "And he shrugged like he wasn't telling me a damn thing."

The officers left without an apology or information about how Skinner might get reimbursed for the damage.

No one involved would specify the purpose of the raid or say why the officers broke into the wrong house.

Department spokesman Stephen Scott declined to comment but said there is an investigation into the incident.

"We haven't determined there was a mistake yet; the investigation is still ongoing," he said.
The cops eventually forked over $1,250 to fix the front and porch doors after Skinner's son got involved. Why not beforehand? Possibly because the elder Skinner wasn't in a position to make much noise. He lives alone, sleeps with an oxygen tank, has memory problems and a pacemaker, can't hear well, can't make it up and down stairs, and is recovering from a stroke.
And it wasn't until two local TV stations got involved that police publicly admitted they screwed up.
"It was a mistake," Auburn Police Chief Gary Giannotta told WSYR-TV. "We're no different than anyone else. We make mistakes just like everybody else. We try to make sure our information is as current and as reliable as possible. Once in a while we get it wrong. When we get it wrong, we make it right."