Will Sha Na Na Play at the "Woodstock for Non-Believers"? Will Richard Dawkins Step in for Bowzer?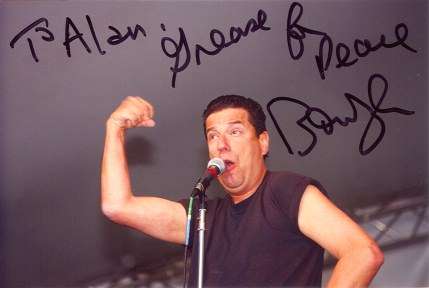 This weekend, atheists will descend upon Washington, D.C. for the "Reason Rally," which has nothing to do with this site or mag and is being billed by promoters as the "Woodstock for nonbelievers."
From a Politico story:
Paul Fidalgo, communications director at the Center for Inquiry, said that, despite appearances, this isn't a rally about believing in nothing. There's actually an agenda involved — and that includes current politics, the 2012 race and President Barack Obama.

"There isn't one specific issue we're going out there to rally on behalf of. But that's not to say that there aren't shared values and a shared agenda amongst the various groups," he said.

Among the issues: international anti-blasphemy laws, the recent clash over contraception and the Republican presidential race.

"The right has so commingled themselves with religion," Fidalgo said. "I will say that I do find it interesting that in an election season in which the main issue is ostensibly about the economy, that in recent weeks it's been issues surrounding religion that have become so central."

Fidalgo said the majority of atheists are "center left" (with a sprinkling of libertarians), but makes it clear that this is not an event supporting one party or the other.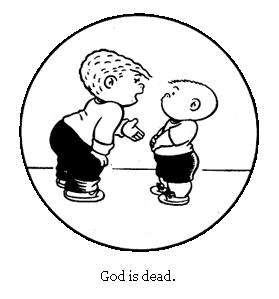 Organizers think somewhere around 20,000 or 30,000 people who will be going to directly to hell if there is a God may show up.
The slate of speakers is headlined by Richard Dawkins, who is often described as the sort of atheist that makes you want to believe in a god powerful enough to shut him up already, and several friends of Reason (magazine, .com, .tv) such as the great Penn Jillette, Adam Savage of Mythbusters, and Dr. Michael Shermer. Other speakers include Roy Speckhardt of the American Humanist Association, Rep. Pete Stark (D-Calif and the only openly atheist member of Congress), and the band Bad Religion. Go here for a full list and more info.
Regarding the headline allusion: Godawful nostalgia goof-band Sha Na Na didn't simply play at Woodstock, they were the penultimate group, appearing just before Jimi Hendrix hit the stage.
A personal note: I call myself an Apatheist, because I just don't care about the topic of God/Not God very much. Some of my best friends are atheists and others are believers. More power to 'em both.
Here's a great conversation we had recently with Penn: