Old Man's Pumpkin Patch Granted Zoning Reprieve, Great Pumpkin Is Pleased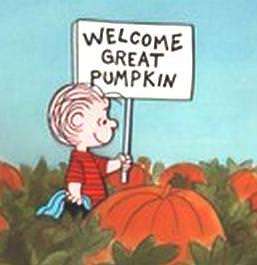 Every Halloween for the last 50 years, Bud Durrant has sold pumpkins—from a patch on his own property for the last 20. He's something of an institution in Orem, Utah, where hundreds of families are his annual customers.
So it came as something of a surprise when the city warned him last year that he needed permission from the zoning board to keep the local tradition alive. (Naturally, it was in response to what seems to have been a single complaint.)
Durrant grows and sells in his front yard, but he has a supplementary field 20 miles away as well. Those dangerous foreign pumpkins are the city's license to meddle; selling them technically requires a zoning change. (Also, perhaps the offsite field is insufficiently sincere?)
Needless to say, the old guy was not happy—a sentiment he expressed with some quality fogie slang:
"After 49 years of farming and selling your produce in Orem city, if I'm not grandfathered in, even after 20 years selling them here at our home. If I'm not grandfathered in, there's something haywire."
Durrant applied for the zoning change two weeks ago—nearly 10 weeks before the expected arrival of the Great Pumpkin. Not enough, said city officials.
Sure, it's nuts that it takes more than 10 weeks to get permission to sell pumpkins, but this—surprisingly—is a story of bureaucratic sanity (or at least bureaucratic humanity, if such a thing is possible). The city council voted on Monday to allow this year's sales to continue, even without the full permitting process and despite the fact that Durrant hadn't adequately heeded last year's warning.
But for at least two weeks, Durrant (and his regulars) have been on tenterhooks—the inevitable consequence of overly burdensome rules unevenly and unpredictably enforced. And after this year's pumpkinfest is over, Durrant is back down the rabbit hole for another round of battle with the bureaucratic powers that be.
Via alert reader Adam Lisonbee.