Join Reason in LA for a Special Screening of The Lottery in Celebration of National School Choice Week!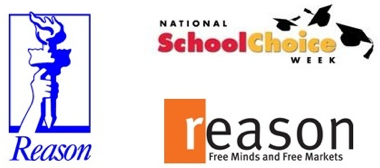 In celebration of National School Choice Week, Reason Foundation cordially invites you to a special screening of The Lottery, director Madeleine Sackler's documentary about the Harlem Success Academy:
Tuesday, January 25

6:00 p.m. - 10:00 p.m.

Silent Movie Theater

611 N. Fairfax Ave. 90048

Map: http://bit.ly/fkPRkC
Film begins at 6:30 p.m.; discussion and reception begin at 8:00 p.m.
RSVP by January 21 to Mary Toledo at 800-582-2245 or mary.toledo@reason.org
The doors for this thought-provoking documentary open at 6:00, and immediately following the film, Reason will also host a panel discussion on the future of school choice, featuring noted school choice advocates the Honorable Mayor Richard Riordan, Ben Austin, Larry Sand, and Reason's own Lisa Snell. Please join us for hors d'oeuvres and conversation about the latest efforts to improve government schools by making them more competitive and accountable.
Watch Reason.tv's past videos on education reform. We'll be uploading new videos to the playlist over the next two weeks, so stay tuned!