Yéle Haiti: Ready Or Not?
I stand by my previous refusal to vouch for the Wyclef Jean Foundation's Yéle Haiti charity. But it's not clear how damning the newly popular case against the charity is.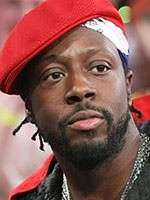 If you have spent the last week buried under some rubble, you may not know that Jean has collected several million dollars for Haiti relief through the distributed power of texting.
What are all those kind people buying with their contributions? Here's the most complete case, from CBS:
The foundation, founded in January 2005, intends to airlift supplies using a FedEx plane into Haiti early next week carrying medical supplies, water and Clif Bars, according to foundation president Hugh Locke.

An Associated Press review of tax returns and independent audits provided by Jean's foundation showed that it was closely intertwined with Jean's businesses.

Three of the five foundation board members, Jean, Jerry Duplessis and Seth Kanegis, are involved in his personal music and business endeavors.

According to an IRS tax return from 2006 reviewed earlier by the Web site The Smoking Gun, the foundation paid $250,000 to buy airtime from Telemax S.A., a for-profit TV station in Haiti that is majority owned by Jean and Duplessis.

Part of that money went to pay for a concert in Haiti put on by Jean himself, Locke said.

Another $160,000 that year was spent on a concert in Monte Carlo that Jean participated in, of which $75,000 paid for backup singers and $25,000 went to Jean through a company he owns with Duplessis, Platinum Sound Recording Studios Inc., Locke said.

"I'm not saying he didn't benefit from it," said Locke, who says his own salary is $8,100 a month after taxes.
Here's the Smoking Gun material. Non-profit management is an ugly business under the best conditions. There are few major charities where you won't find most of the pennies on your donated dollar diverted to waste, rent-seeking, politicking and other forms of institutional self-perpetuation. Jean's has not blazed any new trails in reliability, and it's wonderful to contemplate the levels of concealment involved when somebody asks what you make and you respond with how much you make per month, after taxes.
Furthermore, Haiti didn't just start being a basket case on Tuesday. It doesn't make the mismanagement any less serious that it was going on when Haiti was a disaster nobody cared about. It also doesn't inspire confidence that Jean's staff might rise to the occasion now that Haiti is temporarily a disaster everybody cares about.
On the other hand, most charities, like most everythings, are failures, and despite Yéle's previous poor performance it could still succeed with its new windfall. I'd expect more than a plane full of Clif Bars for my $5, but given how hard it is to get into Port-au-Prince in the first place, even this may not be evidence of incompetence.
It has been jarring this week to realize how many people give some variation of "I just give and pray the money goes where it's supposed to go," when asked about the reliability of charities. But who am I to judge? I kicked into a Help Haiti bucket the other day that for all I know is being handled by the Avenues Gang. It's still a pretty good bet Jean is doing more for Haiti than fellow Fugees Lauryn Hill and Pras.