Remy Shows Cardi B Where Her Taxes Go
'Bodak Yellow' never sounded so fiscally irresponsible.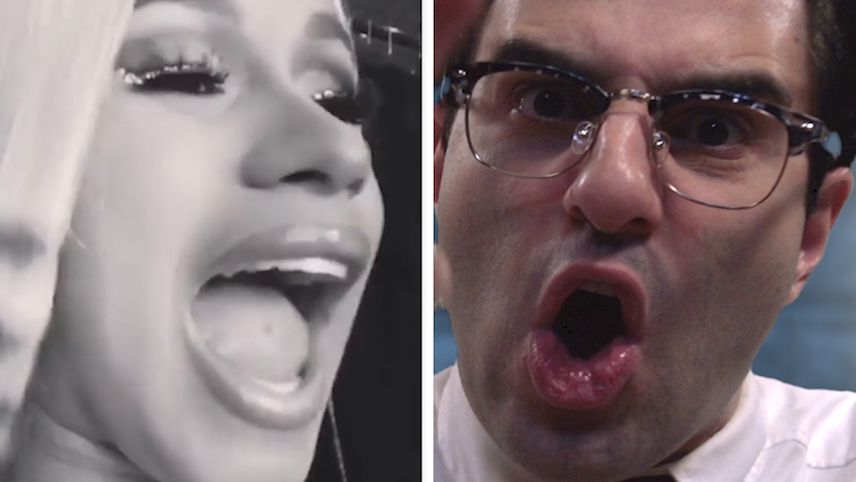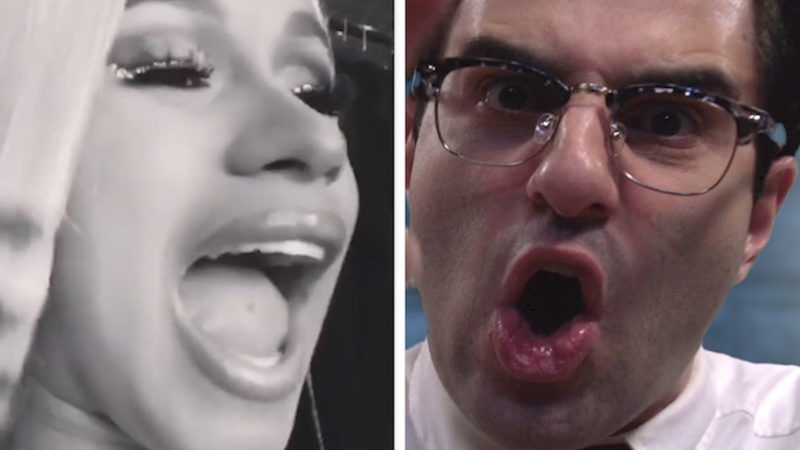 After Cardi B launched an anti-taxation tirade against Uncle Sam on Instagram, Remy took on the challenge of explaining what's happening with all her money.
'Bodak Yellow' parody written and performed by Remy.
Shot and edited by Austin and Meredith Bragg.
Mastered by Ben Karlstrom. Beat by JEOnTheButtons.
Subscribe to our YouTube channel.
Like us on Facebook.
Follow us on Twitter.
Subscribe to our podcast at iTunes.
LYRICS:
Thirty grand for a table
where Ben Carson loves to eat
640 dollars for the
Louboutin of toilet seats
So many whips you'd think
you were watching Fifty Shades of Grey
Plus the seven billion every year
we send to TSA
I don't dance no
I make tummies move
See I don't gotta dance
I make tummies move
800 thousand for the homeless
Not the homeless–monkey drool
Plus 80 million for a hotel
but that hotel is in Kabul
You say you
wanna know where it go?
Let's find out and see
Cardi B
Billion dollars gone
Don't know where it be
It in the club?
That's what happens when you
give to D.C. spenders
As much a chance of getting paid back
as Evan McMullin's vendors
Forty grand for an app
that shows an arrow every time
Ain't seen an app so overvalued
since that time I purchased Vine
Plus billions more that we give
To folks we deem are really smart
For a pyramid that tells you
"Don't forget to eat your carbs!"
Grope your pants and
take your money too
Grope your pants and
take your money too
The tax code is the worst thing scribbled
since Ben Affleck's back tattoo