A Few More Details About Judge Bacharach's Legal Writing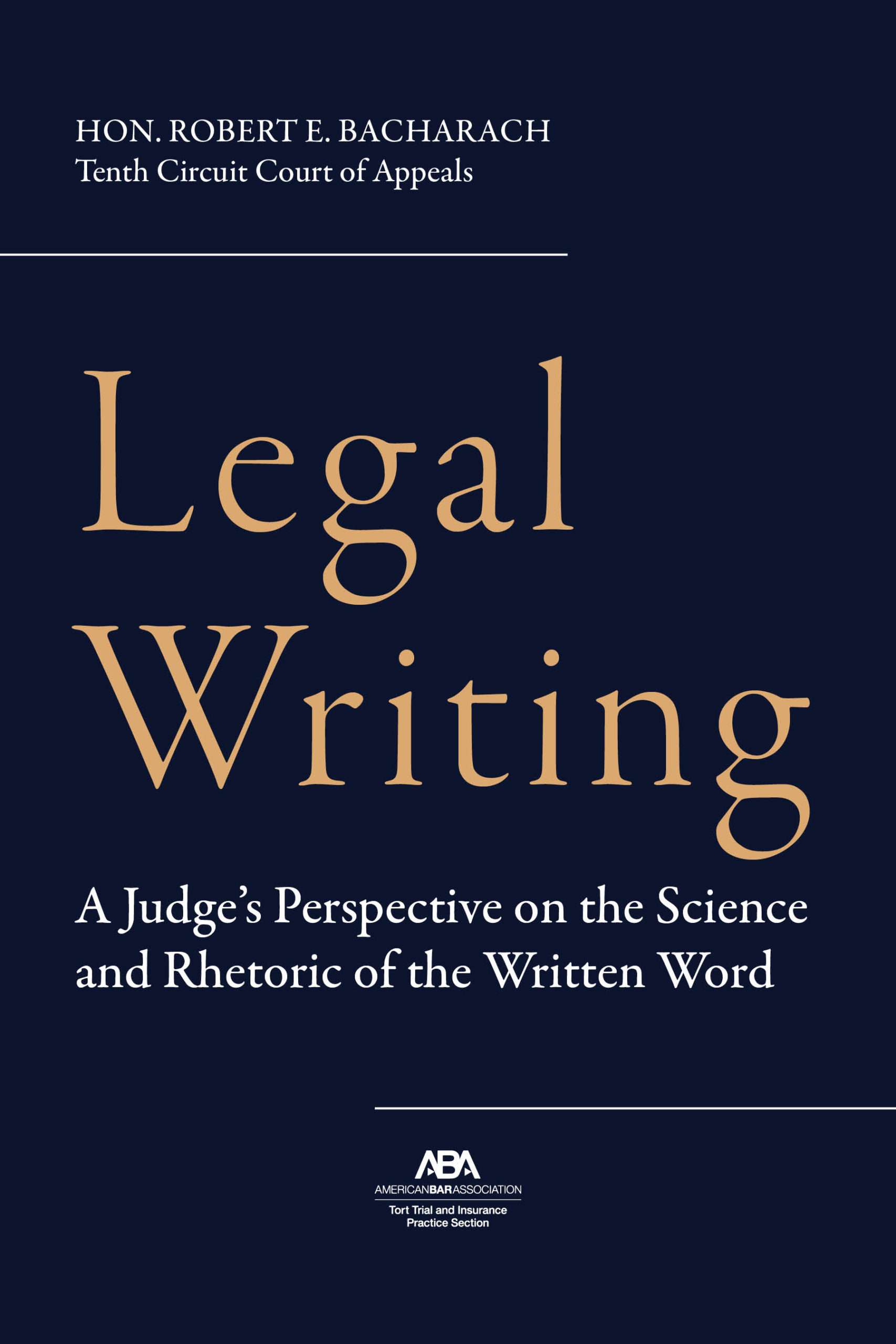 [1.] A reader asked about a Kindle version of the book, and I passed along the query to Judge Bacharach, who I think passed it along further to the publisher. It turns out the publisher will be offering a Kindle version in the next few weeks.
[2.] The publisher is also offering a 25% discount for our readers through June 30, 2020; use the Code LGLV5A when purchasing through the ABA Service Line at 800-285-2221 or at the ABA site.
[3.] It took a while to get them, but here are four further jacket blurbs for the book (besides Dean Chemerinsky's, which I posted at the start of this series):
"Legal Writing: A Judge's Perspective on the Science and Rhetoric of the Written Word more than lives up to its name, drawing on everything from cognitive science to great literature to illuminate its important subject. This erudite and elegant guide to advocacy explains not just the 'how' of legal writing, but the 'why.'" —David Lat, Founder of Above the Law
"Judge Bacharach has authored the definitive playbook for legal writers. Whether you are a lawyer, judge, legal scholar or law student, this book will show you—not just tell you—how to write more clearly, succinctly, gracefully, and powerfully. I plan to assign Legal Writing: A Judge's Perspective on the Science and Rhetoric of the Written Word in my courses at Yale." —Robert Harrison, Lecturer in Legal Method, Yale Law School
"I loved this book. An easily readable and comprehensive catalogue of do's and don'ts that provides the essential foundations for clear, persuasive legal writing. Judge Bacharach illustrates his points with accessible and fun-to-read excerpts from the opinions of Chief Justice Roberts, Justice Scalia, and Justice Kagan, as well as from social science and psychology. From diction to grammar, and alliterations to aphorisms, this book is mandatory reading for law students and lawyers alike." —Lisa Blatt, Chair of Williams & Connolly's Supreme Court and Appellate Practice
"Judge Bacharach has done the profession a wonderful service here. Students, lawyers, and judges alike will enjoy his lucid and thoughtful take on every facet of the legal writer's craft. The tips and examples he shares are invaluable." —Ross Guberman, President of Legal Writing Pro and author of Point Made, Deal Struck, and Point Taken (leading books on legal writing and drafting)